Your Summer Bucket List: 9 Things to do this Summer
16 Jul 2019
"I only got into teaching for the holidays; let's face it, we wouldn't do it otherwise!"
When my assistant head told me this on the first day of my NQT year, being ridiculously enthusiastic about teaching I immediately thought "no, I've got into teaching because I am going to inspire my students and make them love History as much as I do". However, I fully understood what he said when I was crawling to October half-term, craving sleep and a day off.
My first summer holiday went by in a blur as I decided to prepare for my 2nd year of teaching. I spent most days planning or doing very little, and when I went back to school in September and they asked what I had done, I could only reply: "some planning, seeing friends, mooching". My second summer holiday was the best 6 weeks because I decided to make it amazing. Teachers are in an incredibly privileged position - despite my colleagues saw it as catch up time or too expensive to take holidays, I saw it as an opportunity to do what I wanted for 6 weeks. Whilst my fiancée chastises me for making lists, I made a summer bucket list to make sure that I had the most fun summer possible and didn't go back to school wondering what I had spent the 6 weeks doing.
This is my second summer without a 6-week holiday, and I am envious of my teacher friends. I've shared my bucket list with a few of them, and I thought I'd share it with you lovely OneStep blog readers:
#1 - Lie in
I set aside some days to not set an alarm and not chastise myself for lying in bed a bit longer than usual and read my book or watch Netflix. I'm currently rewatching all of Friends again - at 20 minutes an episode you can definitely afford to stay in bed a little longer!
#2 - Read books (especially those that have nothing to do with teaching)
I chose a huge book to tackle each summer. Last summer I read The Count of Monte Cristo which was excellent! A lot of my teaching mates used to spend summer reading books on teaching, like Why Do Students Hate School? And Teach Like a Champion 2.0. My advice is to read for pleasure first! This summer I'm going to be reading Into the Silence (573 pages) in the evenings after work and in the evenings
#3 - Go and see a film in the afternoon
There's something about seeing a film at 1.30 pm that made me know it was the school holidays. I preferred to not see a kid's film, but I also sometimes took my nephews as well. They loved the novelty as well! This summer I may take a half-day to see The Lion King in the afternoon!
#4 - Brunch!
My second favourite meal - there is nothing better than sitting with your friends over prosecco and some egg-based meal at 11 am!
#5 - Do Something Different
My first school summer holiday whizzed by because I was doing the same thing every day, and when I went back to school I thought "what did I do?" There is an idea
by David Eagleman
that time goes slower when you are doing something new. So up the routine - go travelling abroad or at home, find new museums or coffee shops, read different books, go on different walks. If I haven't already made myself clear: do
different
.
#6 - Decorate
Time for all those feature walls to finally be done. My fiancée definitely will be looking forward to me being at work this summer so that he doesn't come home each day to a different coloured wall, a new lampshade, or new nesting tables.
#7 - Summer clean
Forget spring-clean! I never had time in the Easter holidays to spring-clean, so now is the chance to sort out the wardrobe and drawers, do a lot of charity shop runs, open the windows and let the air in. A good-old cleanse before the new academic year
#8 - Read in the park
Weather permitting, obviously. I don't have a garden, and so I loved to go to the park on sunny days with my book, a blanket and lunch and lie in the sunshine and read.
#9 - Pub on a Tuesday
Can you imagine that in term time?!

What's on your Summer Bucket List? Feel free to leave a comment below.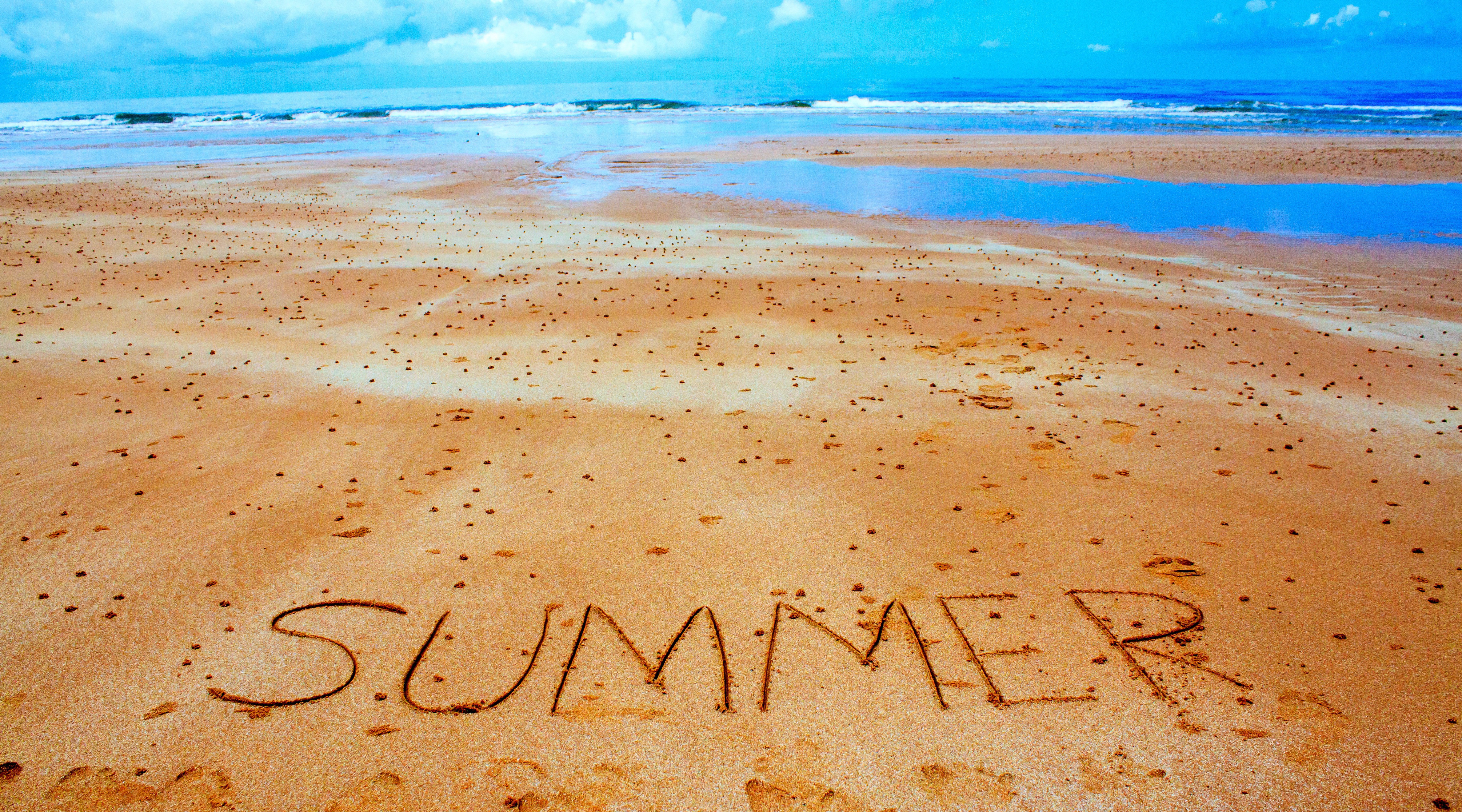 Take a break and rest, ready to start September. If you want to hit the new year strong, Twinkl and OneStep CPD are joining up to host a digital Teach Meet on the 26th August at 6.30 pm. Follow us on Twitter on @onestepcpd to keep up to date.
You can also keep an eye out on our
Teacher events page
for all upcoming events from TeachMeet!
Sally Hill is the CPD Manager at OneStep CPD.
---
Comments
OneStep CPD champions authors, teachers and pedagogists through our strategies, allowing everyone to test ideas and adopt what works. Our blog does the same, providing a platform for anyone with an interest in education to share good practice and great ideas.
All opinions are those of the author and not necessarily OneStep CPD.